If you're craving an authentic outdoor experience, Zion Crest Campground is for you! With its rugged beauty and proximity to Zion National Park, our campground at Zion Ponderosa Ranch Resort allows you to get away from it all and immerse yourself in the great outdoors. Set up your tent under the star-studded sky and wake up surrounded by the beauty of East Zion.
Your Zion Crest campsite comes with the basics (a picnic table, fire ring, and easy access to restrooms, showers and our two-tier pool) to ensure your comfort while immersing yourself in nature. But, if you're seeking an elevated outdoor experience, Zion Ponderosa glamping offers the best of both worlds. Or, as we like to playfully say, creature comforts without all the creatures. 
Glamping a.k.a. Luxury Camping
Combining the best of camping and resort-style accommodations, glamping takes your outdoor adventure to a whole new level. And we have a few great options to do just that!
Glamping tents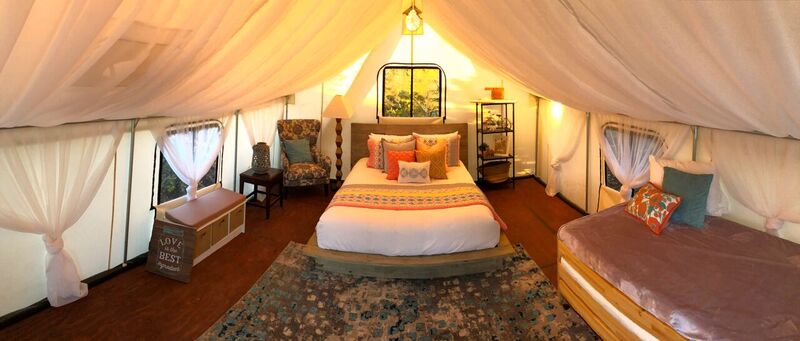 Imagine waking up to the gentle rustling of leaves and the first rays of sunlight streaming through your canvas tent. Zion Ponderosa's luxurious tents feature comfortable beds, stylish furnishings, and private bathrooms. These outdoor-luxe accommodations allow you to enjoy the serenity of nature without compromising on modern comforts.
But we don't just stop with our standard and deluxe glamping tents. We have a range of glamping options to cater to your personal preference and group size!
Conestoga Wagons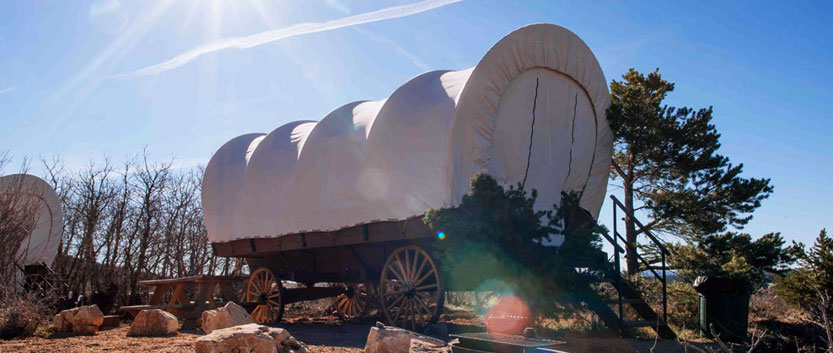 Step back in time and experience the allure of the Old West with a stay in a Conestoga wagon. These comfortably appointed wagons provide a unique glamping experience, complete with cozy bedding, rustic charm, and access to modern conveniences. Embrace the nostalgia as you unwind under the starry night sky, and wake up refreshed and ready for a day of East Zion Adventures.
Cabins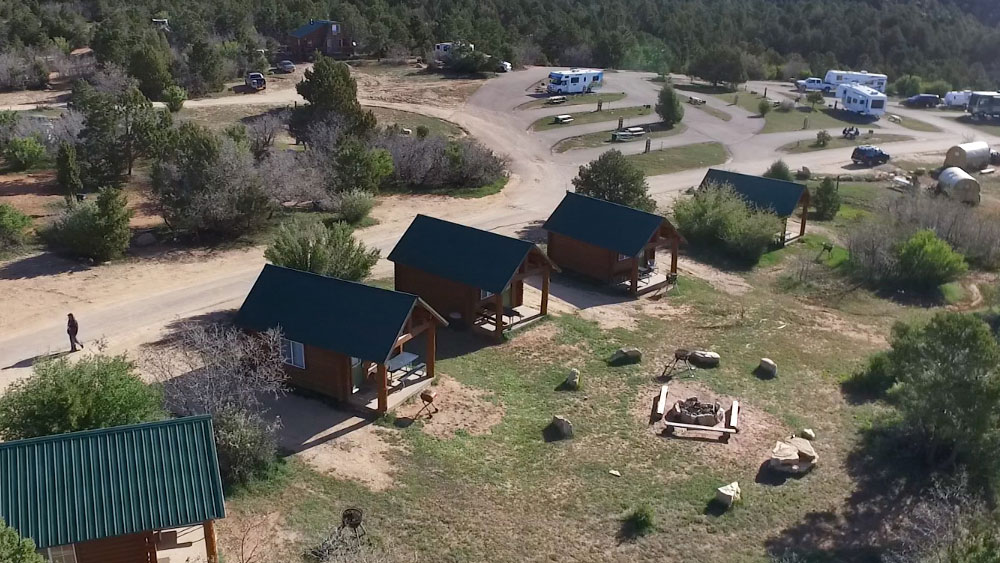 With scenic views, cozy interiors, and proximity to our resort amenities, the cabins at Zion Ponderosa add another layer to the concept of glamping. Wake up and enjoy a cup of coffee on your private porch while immersing yourself in the tranquility of nature. We offer two types of glamping tents—Cabin Suites and the more rustic Cowboy Cabins. Whether you're seeking a romantic getaway or a family adventure, Zion Ponderosa's glamping cabins offer a peaceful retreat where you can unwind after a Zion adventure-filled day.
Exploring Zion and Beyond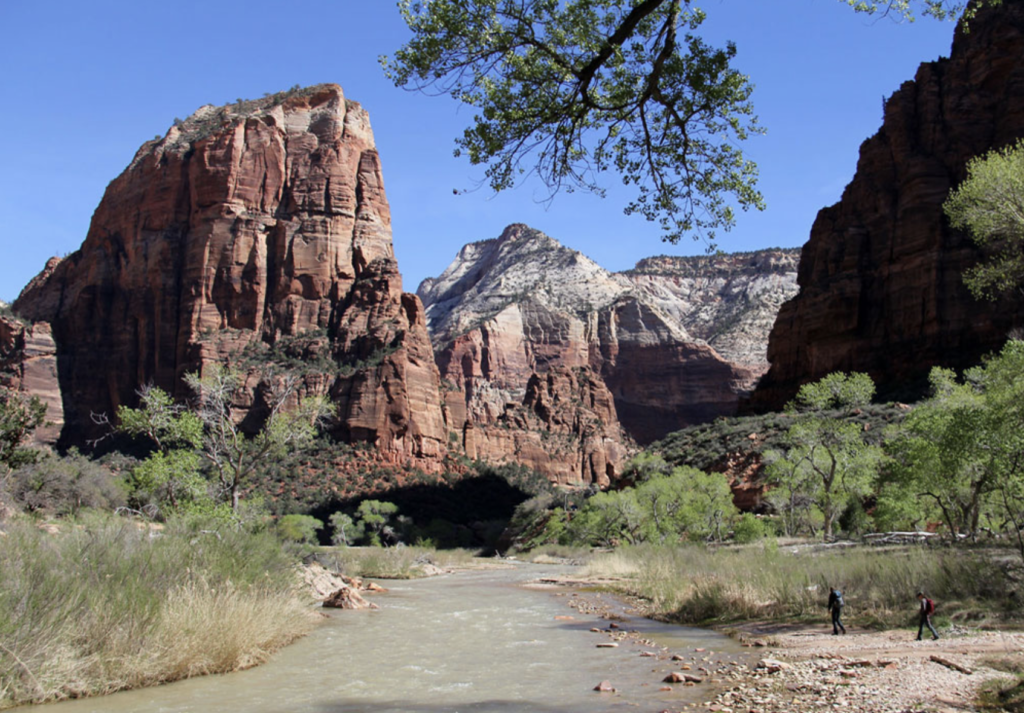 One of the perks of glamping at Zion Ponderosa is the opportunity to visit two iconic national parks: Zion and Bryce Canyon, making us the perfect base camp for your southern Utah adventures. Immerse yourself in the breathtaking beauty of Zion's towering sandstone cliffs and narrow slot canyons, and then venture to Bryce Canyon's mesmerizing hoodoos.
Guided Hiking Tour to Bryce Canyon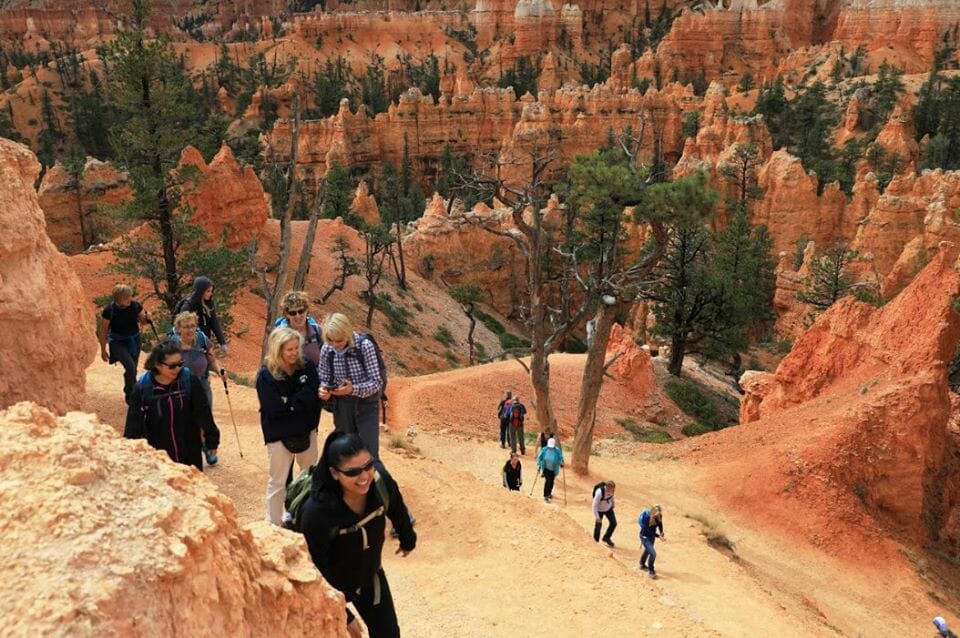 We even offer an exciting new guided hiking tour to Bryce Canyon, allowing you to explore this magnificent park with our experienced guides. Take an unforgettable journey through Bryce Canyon's massive amphitheater, vibrant-colored spires and stunning vistas. Learn about the park's geology, flora, and fauna as your knowledgeable guide leads you along scenic trails and shares fascinating insights.
Stay and Play at Zion Ponderosa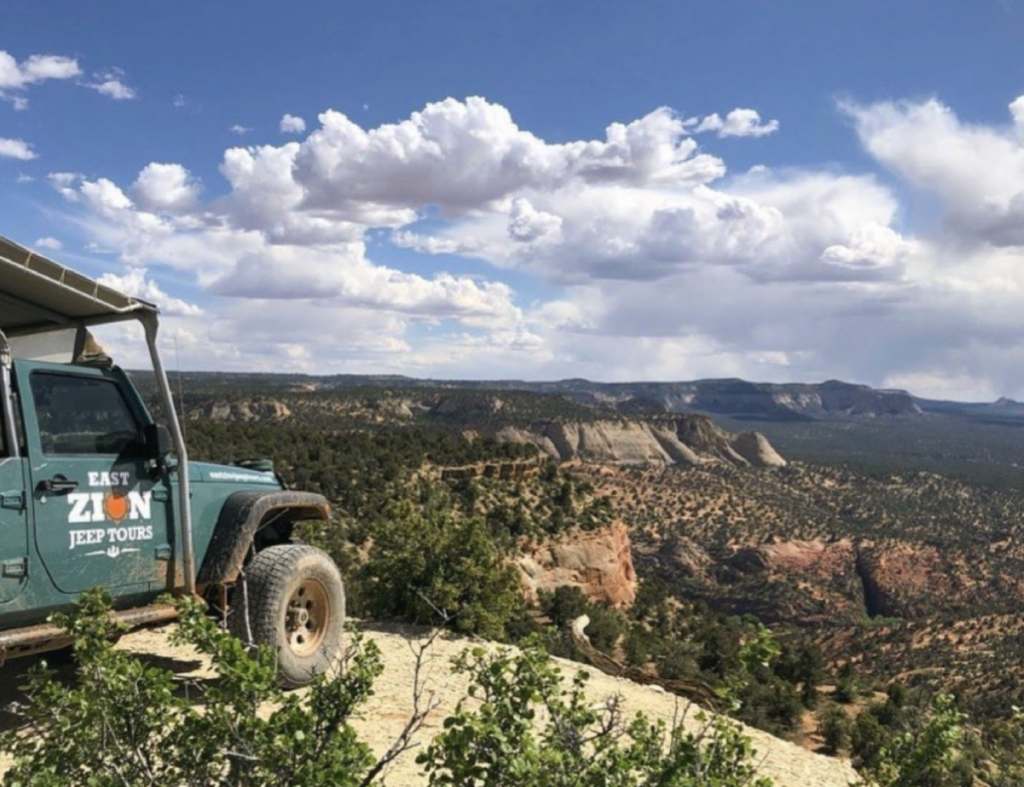 Whether you opt for traditional camping at Zion Crest Campground or indulge in the luxuries of glamping, you'll love being surrounded by East Zion's breathtaking beauty. Don't forget to include horseback riding, canyoneering, hiking, Jeep tours and other East Zion adventures! With the added bonues of exploring both Zion and Bryce Canyon, your stay at Zion Ponderosa promises to be an unforgettable experience that blends outdoor exploration with comfort and relaxation.