Spring and summer are just around the corner and you're ready for your first camping adventure—but you're not quite sure where to start. Sure, you could throw a tent and a sleeping bag in the car and head off to the great outdoors but, for the planners out there, it helps to have a better idea of what to expect. Zion Crest is here to help.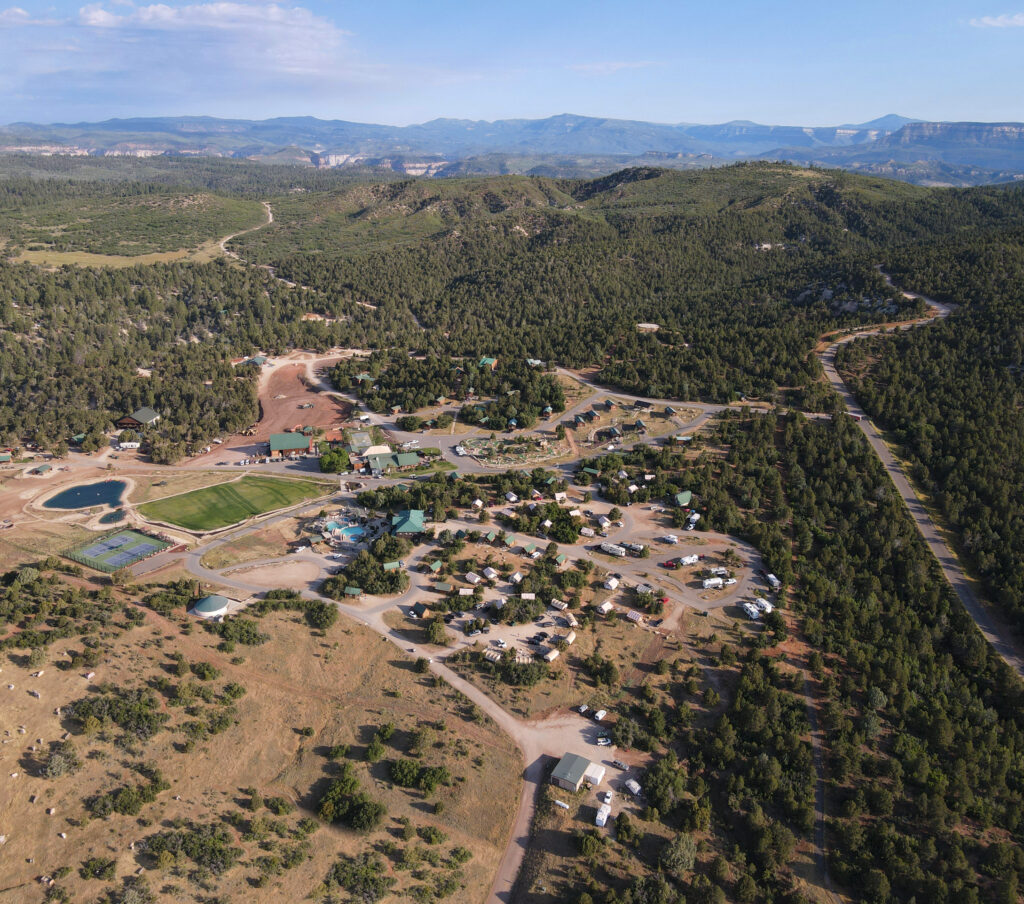 Stay at an established campground
Wilderness camping when you've never been camping before can be a rookie mistake. Zion Crest has a better way to camp. Experience a night amongst the Ponderosa pines on the eastern plateau above Zion National Park—our campground on Zion Ponderosa property literally borders the park. RV and camping enthusiasts can take in the breathtaking views, while enjoying convenient access to showers, a laundry facility, on-property recreation and even dining.
Give glamping a try
There's something about sleeping under the stars that brings us back to nature, opens our hearts and frees the mind. Inhaling fresh Ponderosa pine first thing in the morning, enjoying an evening campfire and the taste of toasted marshmallows melting on your tongue, nature's melody as you fall asleep at night. What's not to love? Add in the creature comforts of glamping, and its sweet dreams the whole night through. Choose from standard and deluxe glamping tents, Conestoga wagons, and even cabin suites.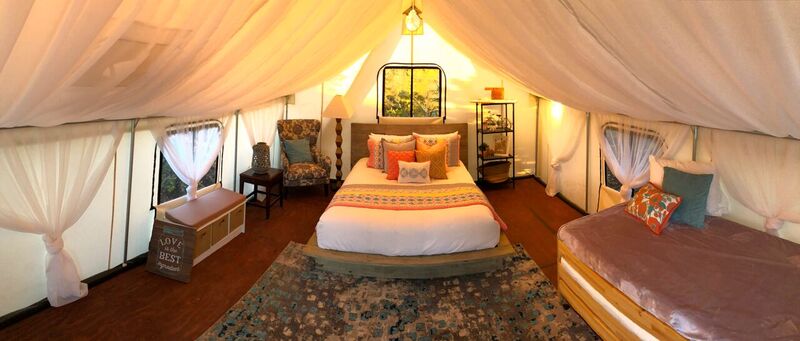 Pack smart
It's tempting to pack light, but if you've never been camping before it's better to bring too much than too little. No one wants to sit around in damp clothes or feel the chill when temperatures drop in the evening. Plan outfits in layers, bring spare socks and shoes, a rain jacket for unexpected afternoon storms, and an extra blanket for chilly nights.
Choose the right gear
…and get to know it before you use it. Camping in inclement weather is no fun, especially if it's your first time sleeping in a tent. Not to say it can't be done, but it's important to know what you're up against. Check the weather and have a backup plan, especially for planned hikes that can be affected by rain and other harsh conditions. Read this blog for tips on what to pack for your Zion National Park camping trip.
Meal prep
Granola bars are great to eat on the trail, but a warm, nutritious meal can go a long way toward fueling your body when camping. Fire up your camp stove, or check out the hearty menu at our on-site restaurant. Be sure to bring plenty of water for everyone in your group.
Respect Quiet Time
This seems almost obvious but if you're camping with a big group it's important to remember that tent walls are thin. Sure, it's tempting to stay up all night laughing around the campfire but many of your fellow campers are rising with the sun. And, honestly, a Zion sunrise is magical, and something you'll want to see.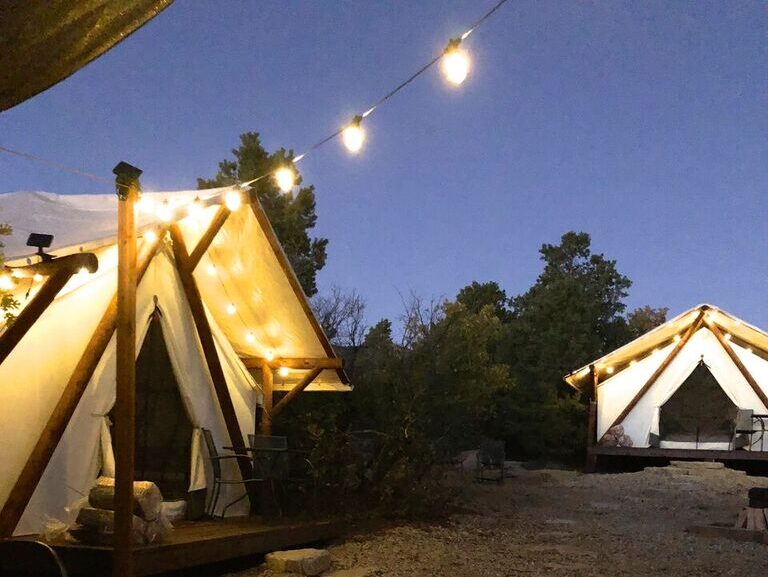 Leave No trace
With so many people enjoying the great outdoors, Leave No Trace is an essential set of guidelines to help campers leave as small of an impact as possible. Pack out what you pack in (including waste) and leave campsites and wilderness spaces even better than you found them. See the full Leave No Trace best practices here.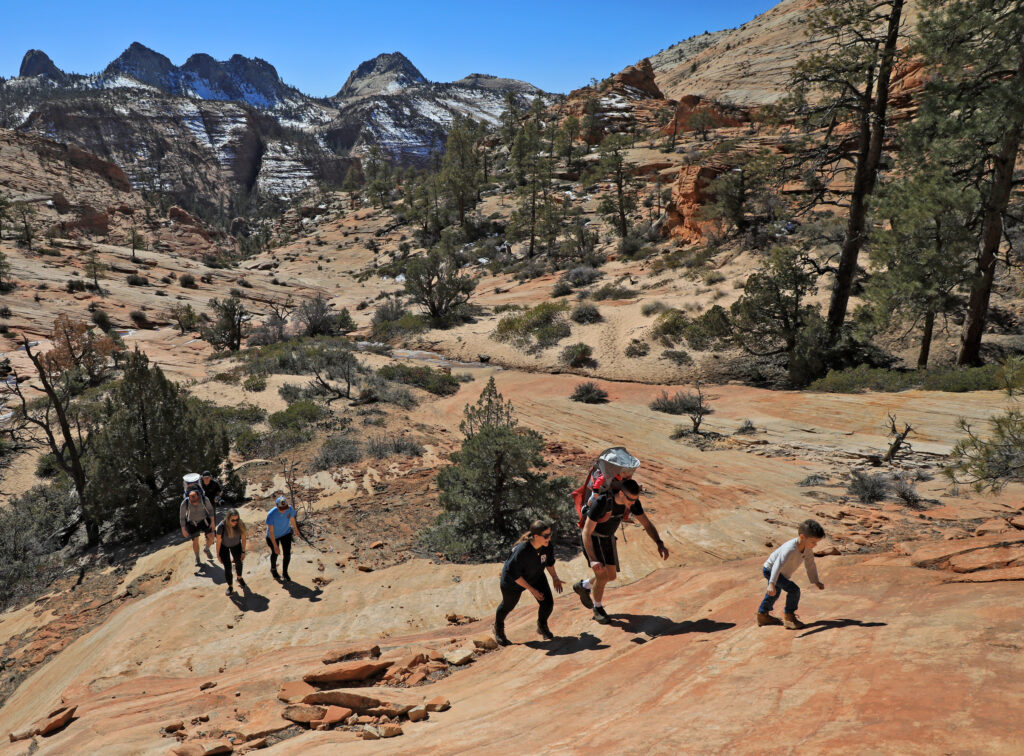 Plan your adventures
From canyoneering and Jeep tours, to horseback riding and hiking within Zion National Park, southern Utah's outdoor recreation is endless. Be sure to read out this beginner's guide to Zion National Park and check out Zion Ponderosa's seasonal lodging and recreation specials.