Preparation is key when it comes to staying safe on the trails in and around Zion National Park. Whether you're hitting the trails for a solo trek or joining a guided hike, be sure to think ahead and plan for all conditions before you head out. Here are a few tips to help you stay safe during your East Zion hiking adventures.
Never venture off designated trails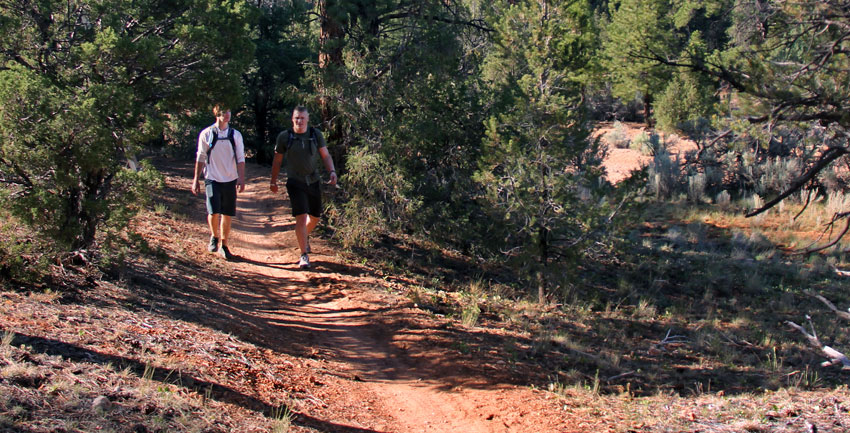 This is for both your safety and to protect Zion's delicate ecosystem. Hikers should always move carefully on trails within Zion National Park and around East Zion, as dirt and sandstone trails can be brittle and loose. Staying on designated paths also helps preserve Zion's natural habitats. Solo hikers should always let someone know where they are going and when they expect to be back.
Carry plenty of water and snacks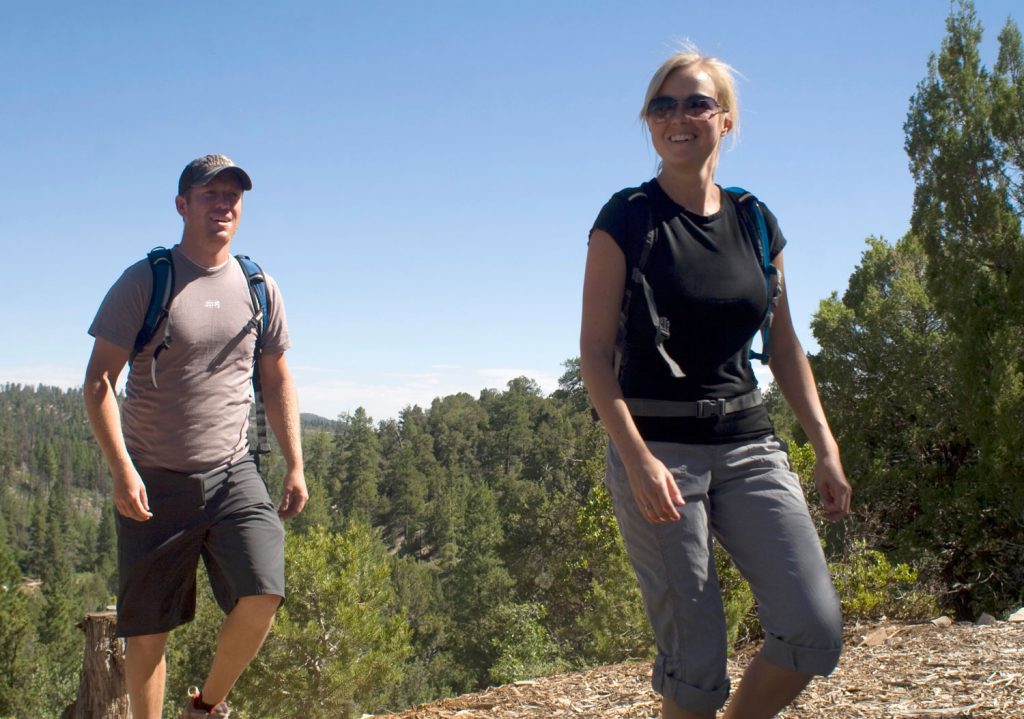 East Zion is a high desert, so it's important to minimize the risk of dehydration and heatstroke by staying hydrated and fueled. You may not feel yourself sweating in arid climates, so drinking water consistently can help stave off sudden effects of dehydration. It's just as important to stay hydrated during fall and winter hikes, as you may not feel yourself sweating beneath your clothing layers. Be sure to avoid dehydrating drinks such as soda and other caffeinated beverages.
Dress for the weather and the hike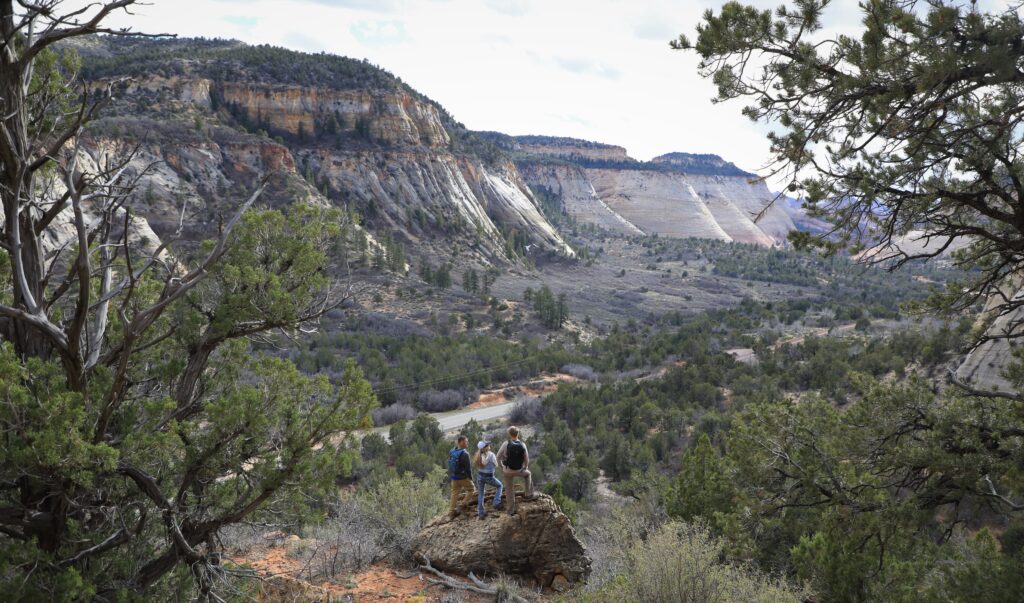 Temperatures can fluctuate throughout the day anytime of year. It's always smart to hike dressed in layers so you can peel down or add on as needed. Don't forget to bring extra socks and a change of clothing if you'll be winter hiking or venturing into slot canyons where there may be standing water. Sturdy walking shoes are essential for Zion hikes. Bring a hat and sunscreen, even in winter, and wet gear if you'll be hiking The Narrows. For hikes in water, we recommend neoprene socks, waterproof shoes and a hiking stick to enhance your experience.
Check weather conditions before heading out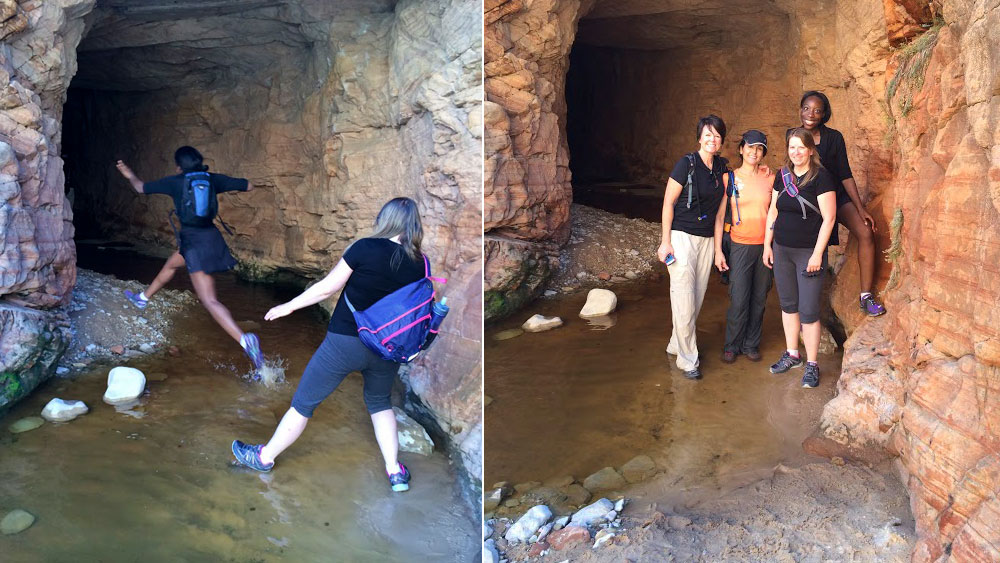 Water can accumulate rapidly in slot canyons and washes during and after Zion rainfall. Flash floods are possible, and visitors should avoid going into, or near, any area where a flood may occur.
Guided adventures are a great way to ensure your safety while helping you capture the hidden beauty of Zion. East Zion Adventures guides are CPR and First Aid certified. Book an East Zion Adventures guided tour.